TWO ROCK RANCH
Berne, New York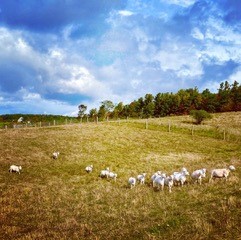 Registered Fullblood and Purebred White Dorpers bred for form and function.
From -20F to 100F, our beautiful sheep are pasture-raised on grass. What you see in the show ring is what we took out of our pastures. We are offering small starter flocks to new and existing breeders of White Dorpers. Flock 54 enrolled, Vaccinated, dewormed, DNA, electronic weight gains. Our sheep are bred to work for you!
Emily Vincent
tworockranch@gmail.com
www.tworock.rocks
(707) 364-7547
OAK SUMMIT LIVESTOCK
Pittstown, New Jersey
2 nice White Dorper ram lambs.  6 months old.  One is $500 and the other is $1000.
Mitchell
kunzmanconstruction@gmail.com
(908) 892-4884