TWO ROCK RANCH
Berne, New York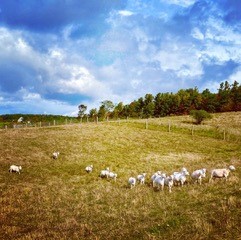 Registered Fullblood and Purebred White Dorpers bred for form and function.
From -20F to 100F, our beautiful sheep are pasture-raised on grass. What you see in the show ring is what we took out of our pastures. We are offering small starter flocks to new and existing breeders of White Dorpers. Flock 54 enrolled, Vaccinated, dewormed, DNA, electronic weight gains. Our sheep are bred to work for you!
Emily Vincent
tworockranch@gmail.com
www.tworock.rocks
(707) 364-7547
A BAR H FARM
San Simon, Arizona
Registered Fullblood Dorper ewes and rams ready to go to new homes.  Seven-month and sixteen-month-old ewes.  Seven-month-old ram lambs and six-year-old proven rams.   Powell, Hanna, HiJo, JN Ranch, and DK Dorper blood lines. Raised on pasture grasses and hay.
Located in San Simon, Arizona in a middle desert climate.
Priced at $550 and up based on South African characteristics.
Text, email, or call:
Harry @ 602-526-4965, harry@abarhfarm.com
Anya @ 520-904-4389, anya@abarhfarm.com
7
RR Dorpers
NW, Arkansas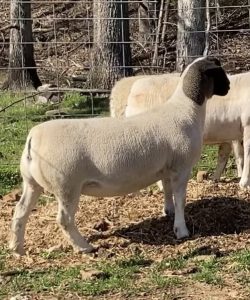 Registered Fullblood Dorper ewes, rams, and embryos for sale. Semen available from Patriot (RR Dorpers North 1925). Australian frozen embryos and semen also available.

Visit our farms in Wichita Falls, TX or NW Arkansas to view lots for sale.

**PRODUCTION SALE**
MAY 30, 2023

Visit www.rrdorpers.com for sale catalog. Online Production Sale hosted by Willoughby Livestock Sales at wlivestock.com
WINDY HILL FARM DORPERS
Pavilion, New York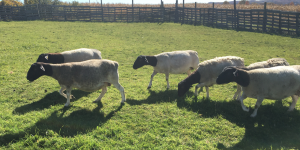 Registered Dorpers - 5 months on up - starting at $800.00

Registered Fullblood RR Dorper ewes and rams.  Our sheep are from Lobdell, Powell, Dry Creek, Riverwood, 3C, Rock Springs, and Kaya bloodlines.  Prices starting at $800.00.  Please call for availablity.

585-558-0681
jschoonover1@frontier.com
windyhillfarmdorpers.weebly.com

Contact: Tamara Schoonover
SELDOM REST FARM
Centerville, Pennsylvania
| | |
| --- | --- |
| Contact Person: | Jesse Ehrhart |
| City: | Centerville |
| US States: | PA |
| Phone: | 814-853-8095 |
| Email: | seldomrestfarm09@gmail.com |
| Website: | www.Facebook.com/seldomrestfarm09 |
| Animal: | RF149706 |
| Age: | 2 |
| Sire: | RF118642 |
| Dam: | EF124063 |
| Price: | 1000 |
| Comments: | Pics on our farm page or upon request. Our 2 year old fullblood ram has covered our flock of 30 ewes well, but we kept his daughters so he can't stay. In just over 1 year (exposing him in April 2022 and again in Dec 2022) he's successfully given us 2 rounds of lambs. He originally came from Windy Hill Farm in Pavilion, NY last spring, and he was eager to work even as a yearling. |